The youth create their own web platform for citizens' initiatives
On January 30th and 31st, in partnership with OpenHub and Impact Valley, we organized a hackathon for the launch of the "Réseau international des Jeunes et des Enfants qui s'engagent". Inviting young people to create this network during a hackathon was the best way to ensure that the platform will correspond to the communication and commitment habits of people under 25.
In Brussels (Belgium) and in Comé (Benin), some coders, creative and optimistic young worked for 36 hours non-stop. The different teams competed to imagine the best solution to share and enhance the civic actions committed by young around the world. They defined themselves the design, the functionalities and the ethical framework of this web platform.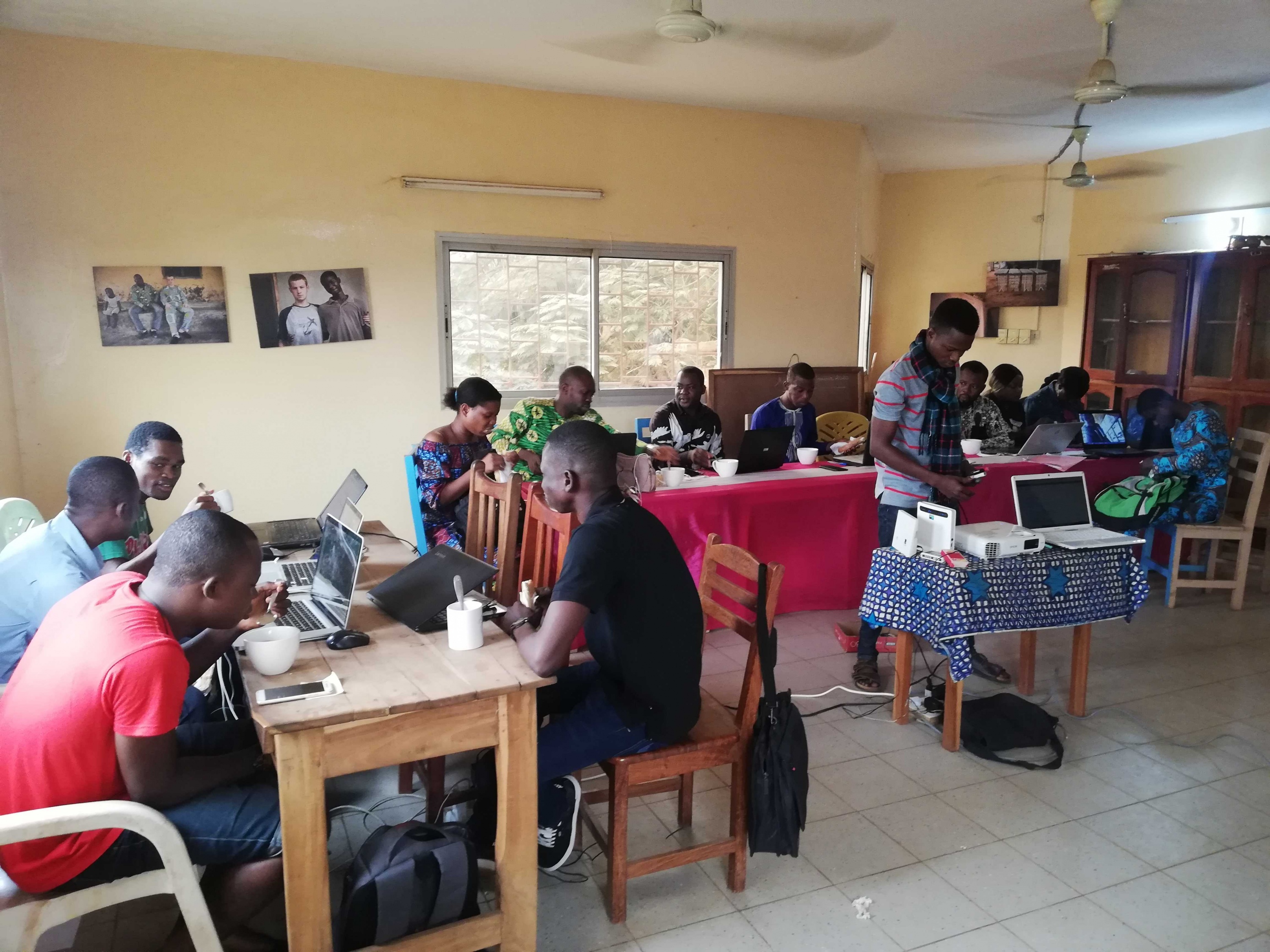 Different moments of exchange between Belgians and Beninese were planed to share on the technological realities of each country: On which platform do young people communicate? Do they generally use a computer or a mobile phone? Is the internet connection efficient enough to watch videos?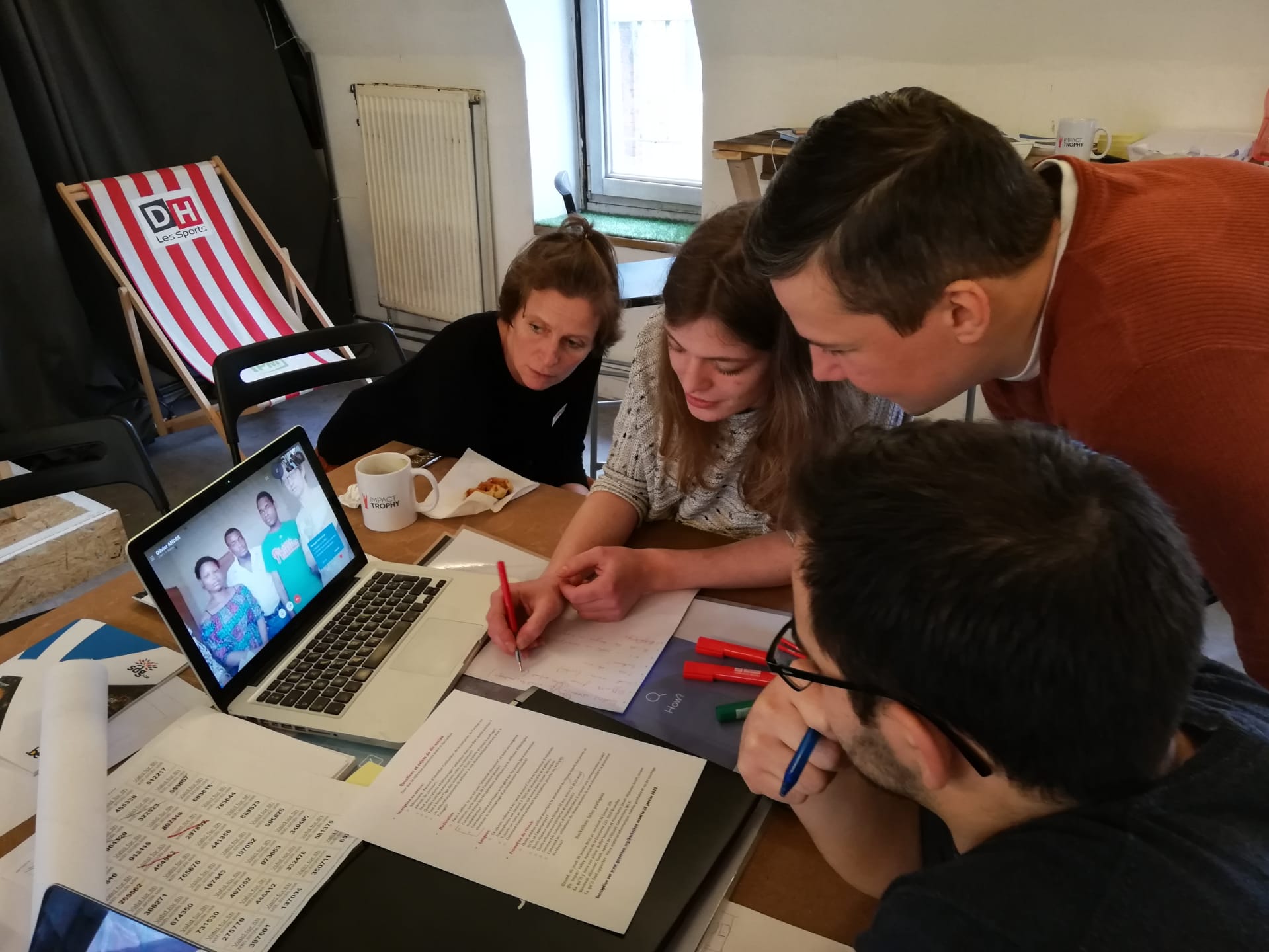 Sessions with speakers from the associative world, experienced coders and committed young people were also planned to support and accompany the participants in their reflection.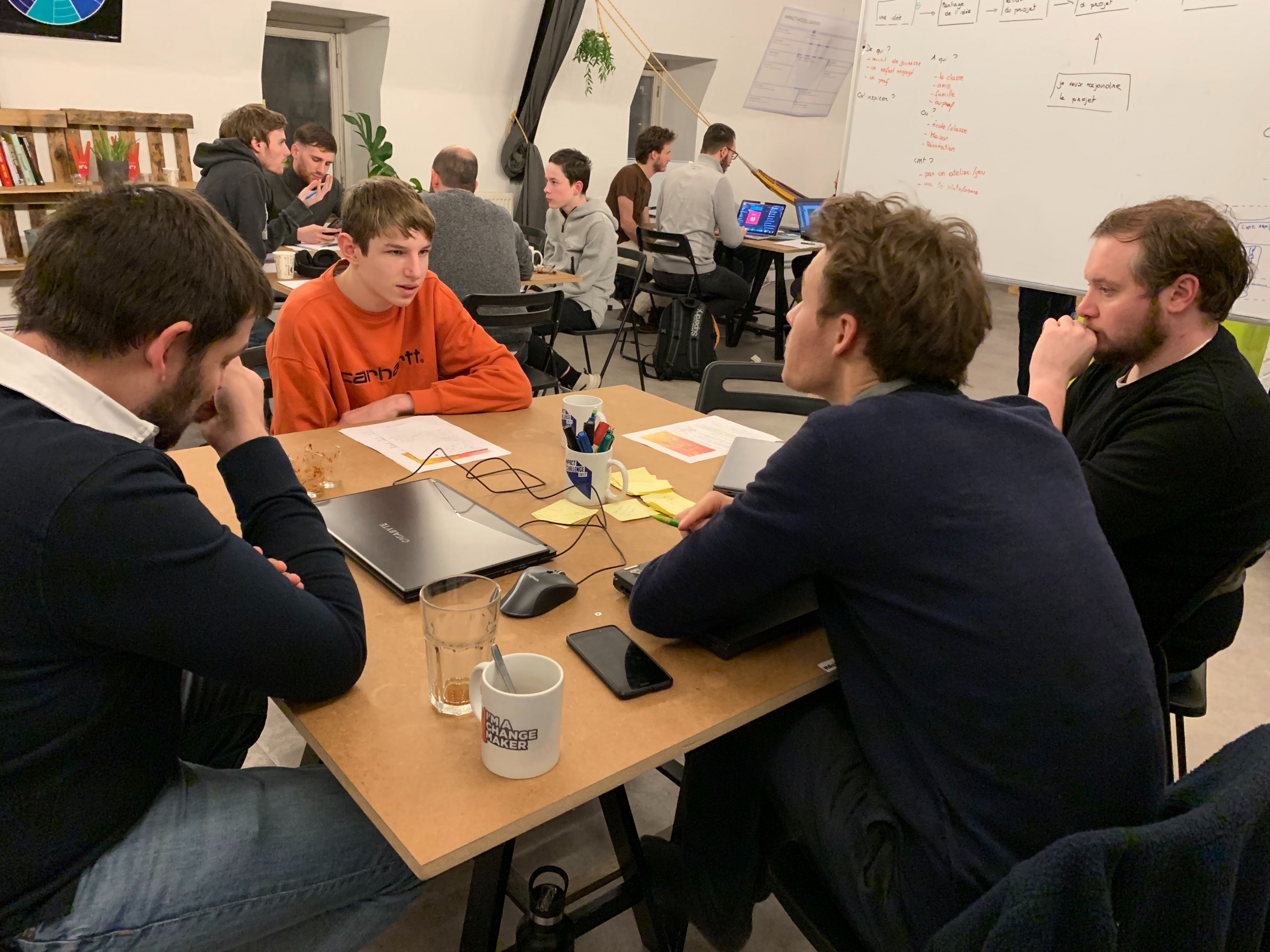 Finally, the teams presented and defended their project in front of a jury. The results will be announced soon.